Our Approach
We understand the issues you face and we have the tools, methodologies and
framework to help you deliver concrete results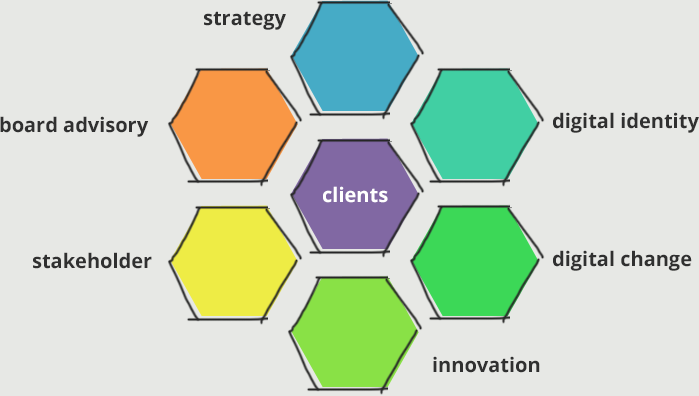 Our capabilities have been developed through years of experience creating solutions for mission critical and challenging problems. We are a dynamic and evolving company that has grown to meet the changing needs of our clients. Today our resources embrace the skills of strategists, technologists, accountants, security analysts, privacy experts, identity experts, lawyers, change managers, social media experts, solution architects, user interface designers, journalists, clinicians and academics…. all trying to achieve a better future for our clients and for ourselves.
strategy
Our Strategy and Performance Services are practical and tailored to solving strategy, policy, business and technology and service delivery problems.  Our services will help you evolve a strategy and performance plan that will help you to achieve sustainable business benefits.
digital identity
Our Digital Identity and Protection Practice is one of the most trusted advisors in this field combining Identity, Privacy, Security, Technology and Legal professionals.  Our services help you to protect and manage identity information online and in the cloud, increase trust and protect consumer privacy through new technology adoption, and reduce the risk of online security and cyber-crime.
digital change
We have the 'know how' to accelerate your transition to integrated Digital Change Solutions through policy, processes and digital transformation through business and technology strategy and architecture; cloud infrastructure and web solutions research; user experience design and implementation; capability creation; and mobile, social and web solutions prototype modelling and development.
innovation
Through our Innovation and Value Creation Services we engage with our clients and apply our expertise to create and bring into play new ideas, analysis and policy, portfolio and program solutions, and play a key role in realising business and customer benefits.
stakeholder
Our specialist Stakeholder Engagement and Change Services team members know how to help you navigate through a variety of challenges from new technology or system adoption, customer engagement and expectations management, re-modelling the business and culture and business process change.
board advisory
Our Independent and Board Advisory Services team provide independent advice to assure you that your internal control and risk management framework is operating effectively. Our external review, accounting, risk management, IT audit and governance specialists will provide how your organisation assurance and due diligence on how can achieve its objectives in the most effective and efficient way.