Privacy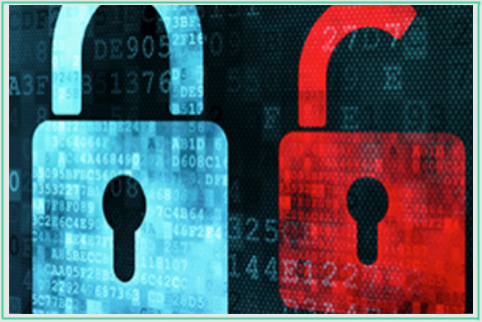 Our Commitment to Your Privacy
Privacy is a valid concern for Internet users, as well as companies doing business on the Internet. We are committed to the privacy rights of our users, and to this end, fully disclose our privacy policy below so our users can understand what kind of information we capture, and how we subsequently use that information.
All personally identifiable information is managed with the utmost confidentiality.
Smartnet Group Privacy Policy
Smartnet group ("Smartnet") is bound by the National Privacy Principles ("NPPs") under the Privacy Act 1988 (Cth) ("Privacy Act") in the way that it handles personal information.  This policy explains how Smartnet handles personal information relating to individuals, whether or not they are customers.
Terminology
In this policy the expressions "Smartnet" "us", "we" or "our" means Smartnet Pty Ltd (ABN 40 121 011 407) and each of its related bodies corporate, including in particular Smartnet Pty Ltd (ACN 121 011 407), any of their respective employees or any person contributing to this website.  The expression "personal information" is used in this policy to refer to information or an opinion about an individual whose identity is apparent, or can reasonably be ascertained, from the information or opinion.
Information Collection
We only collect personal information to the extent that this is:
1. necessary for us to carry out our core business as the supplier of IT and computer systems and business consultancy services; or
2. incidental to the carrying out of our core business.
Personal information will generally only be collected for the purpose of enabling us to liaise with individuals who are, or who are associated with, customers, potential customers, contractors or sub-contractors. The types of personal information which we may collect and hold in these circumstances include, without limitation, an individual's name, address, phone number, mail address and other contact details. We may collect personal information from you in a variety of ways including, without limitation, on forms, questionnaires and surveys, by our website (including cookie collection), over the telephone, or person to person.
Information Use and Disclosure
We will not use or disclose personal information that we collect for any purpose other than the primary purpose of collection unless:
1. such use is related to the primary purpose and you would reasonably expect us to use or disclose the information for that other purpose;
2. in the case of direct marketing not related to our activities – we have obtained your prior consent (unless it is not reasonably practicable to seek your consent and we otherwise comply with the requirements of the Privacy Act); or
3. the use or disclosure is otherwise permitted under the Privacy Act
As a general rule, we do not engage in direct marketing activities. To the extent that we do engage in direct marketing in the future, however, you may at any time request us not to provide you with any further direct marketing communications by contacting us via the details set out below.
By using our website you will be deemed to consent to us using your personal information collected by our website for the following purposes:
1. notifying you about any changes to the information which currently exists on the website;
2. notifying you in the future about new information relevant to our products and services; and
3. monitoring your use of our website.
In providing you with products or services we may need to disclose your personal information to certain third parties including, without limitation, contractors assisting in the provision of the products or services as part of our core business activities.
Employee Records Exemption
The NPPs and this policy do not apply to our acts and practices directly related to a current or former employment relationship between us and an employee, and any employee record held by us relating to the employee.
Data Security
We will take reasonable steps to protect the personal information which we hold from misuse or loss and from unauthorised access, modification or disclosure.
Openness
From time to time, we may change our policy on how we handle personal information or the sort of personal information which we hold. Any changes to our policy will be published on our website. You may obtain further information about any aspect of this privacy policy by contacting us via the details below.
Access, Correction and Further Information
We will provide you with access to your personal information held by us, unless we are permitted under the Privacy Act to refuse to provide you with such access. Please contact us on the details below if you:
1. wish to have access to the personal information which we hold about you;
2. consider that the personal information which we hold about you is not accurate, complete or up to date; or 3. require further information on our personal information handling practices.
Contact Details
Privacy Officer
Smartnet Pty Ltd
PO Box 286 Hamilton Central QLD 4007  
T (03) 9617 0200
F (03) 9621 1951
E office@s-net.com.au or james@s-net.com.au