the Smart group of companies
the Smart group of companies provides investment capital, business expertise
and partnering strategies for clever innovators with solutions that solve gaps in the
digital landscape for our clients and investment partners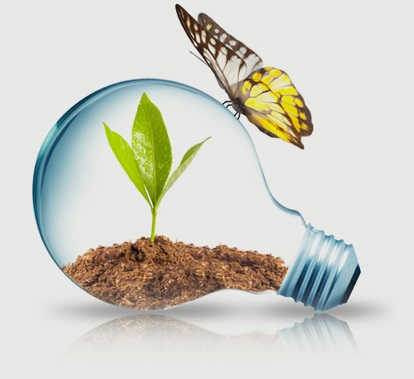 From our inception, the Smart group of companies has developed joint ventures, partnerships and investment strategies that have produced outstanding results for our companies and clients.
Under the Smart Technologies umbrella we have provided business incubator and venture capital support to a number of Australian and international companies in the United Kingdom, Europe and Asia.  Companies in which the group currently holds significant interests.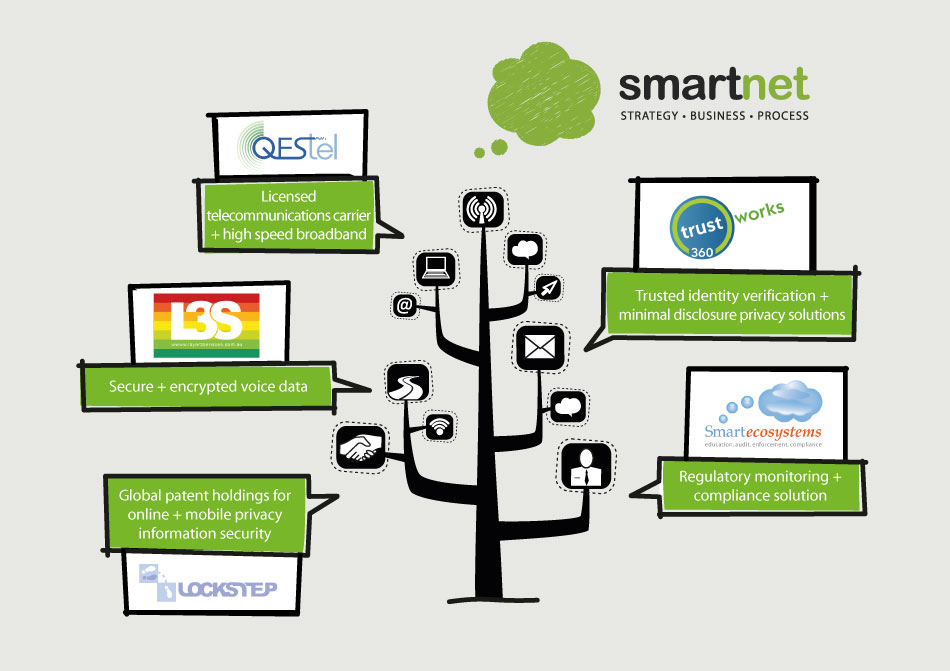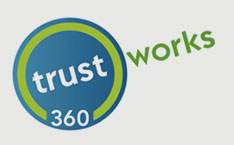 trustworks360
Consumer-centric digital credential and federated sign-on services: secure and trusted online registration and authentication for individuals and organisations. TrustWorks360 pioneered the opening up of the Australian government document verification service to private sector use and developed the first application, which enabled simplified pre-paid SIM activation by consumers – now legislated throughout Australia. The secure online solutions developed by TrustWorks360 apply best practice consumer-centric, privacy by design and identity security concepts to enable online compliance with government identity verification requirements, such as AML-CTF. TrustWorks360 supports federated and single sign-on, including via popular consumer services such as PayPal, Twitter, Facebook, Google and so forth. The TrustWorks360 product suite reduces enterprise operating costs, cyber-crime risks and customer service waiting times. We extend our consulting and delivery capabilities through a powerful partnership network of global and local market leaders and innovators in the United Kingdom, to provide our clients with the best specialised skills and tailored solutions.
lockstep
Lockstep digital identity and privacy protection: a world leading innovator in chip-based privacy and security with extensive global patent holdings. Lockstep has achieved several award-winning breakthroughs applying smart authentication and identity security concepts to solve Card Not Present fraud, medical records confidentiality, age proofing and e-voting. The Lockstep suite of solutions is ideally suited to eWallet applications.
layer 3 services
Layer 3 Services – Secure communications: for governments, emergency services and first responders and large corporates. Providing a range of mobile communications solutions, including for natural disasters, special events and secure global mobile voice and data protection. Our secure mobile solutions are ideal for governments and corporates, providing subscription based strong encryption with the flexibility of securely calling, not only other secure mobile users but also securely to and from regular phone numbers anywhere in the world.
qestel
Licensed Australian telecommunications carrier: with a large portfolio of radio spectrum assets suited to the transmission of high speed wireless broadband (voice, data and video). With a market focus on non-capital city and regional markets, QEStel has licensed spectrum holdings covering approximately 1.25 million people (nearly 500,000 residences) in a wide east-west band stretching from Cairns to Bendigo and across to regional South Australia. This portfolio comprises over 40 spectrum licences and access agreements in various licensed wireless bands.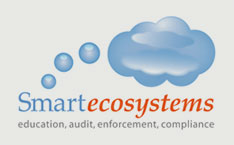 smartnet ecosystems
Smartnet Ecosystems provides specialist advisory services on water, resources and emissions management and compliance. Our personnel have extensive policy experience in managing national and local water, mining, forestry, land use and emissions issues. This includes working with all levels of government, stakeholders, and the community to find solutions to an emerging range of water, natural resource and emissions challenges.